Sacramento Government Hotel Rates
Slip a little pleasure into your business trip with a stay at our sophisticated urban oasis just a few blocks from the capitol. Featuring 250 spacious guestrooms, many with balconies overlooking trendy downtown, Kimpton Sawyer Sacramento will elevate your trip to California's capital city. With a state-of-the-art fitness center and beautiful outdoor pool, out government rate hotel promises you don't have to be off your game on the road. Explore one of our three on-site bars and restaurants, or step just outside our doors to walk to any of the newly opened Downtown Commons hot-spots, with more opening each month. Of course, if you're just looking for a warm, inviting rest at the end of a long day, there's plenty of space in your room to sprawl, but don't forget to grab a complimentary glass (or two) of vino at our nightly wine hour first.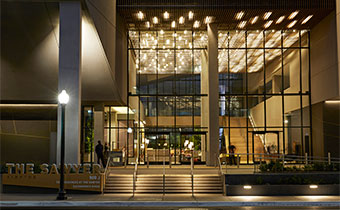 Government Rate
Special rate offer to Government employees.
Valid ID required at checking to qualify for the rate.
Book Now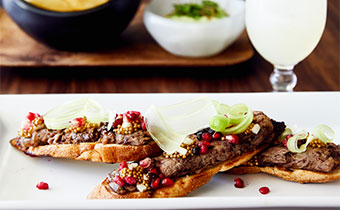 Government Rate + Breakfast
Enjoy a 25USD Food and Beverage daily credit. Breakfast to be ordered though in room dining.
Book Now
Amenities to enhance your stay in addition to our government rate:
Healthy Travel: Borrow one of our custom-designed PUBLIC bikes for a ride on Sacramento's 32 miles of bike paths
Give the sunrise a salutation with a yoga mat in every room and weekend yoga by the pool
IHG® One Rewards members get complimentary high-speed WiFi throughout the hotel during every stay (the program is free to join)
IHG® One Rewards members receive a $30 spa credit
Toast a personal victory at the nightly social hour featuring local wineries in our lobby living room or pool deck
Pet-friendly accommodations — bring your loyal companion with you (no restrictions, no fees)
Morning coffee, tea and newspaper service every morning in our living room