A taste of California grapes
It's no secret that California's vineyards produce some of the best wines in the country. Lucky us. Just under 20 minutes from our Kimpton Hotel Sawyer in downtown Sacramento, you're invited to Clarksburg, an intimate and unspoiled region set alongside the Sacramento River. Known for its country roads, lush farmland, pear orchards, oak trees, brisk Delta breezes (perfect for petite syrah and chenin blanc) and of course, family-owned vines, you'll have plenty to see, savor and sip. And, under an hour and half away, you can also visit the renowned Napa Valley and Livermore Valley Wine Country regions.
Just below, we're sharing a dozen Clarksburg wineries perfect for tastings, vineyard tours, VIP experiences, private events and weddings. So, say cheers as we raise a glass and toast our way through this special under-the-radar appellation.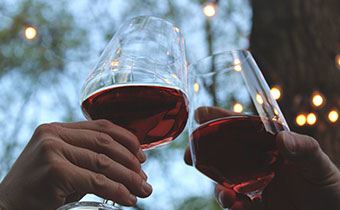 A private venue with an invitation only policy, the family vineyards of Silt Wine Company are passionate to be part of the Clarksburg AVA alongside showcasing the best of the grapes and wines produced in the region.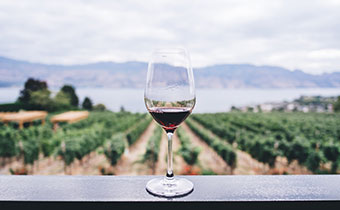 Family-owned and operated since 1968, Bogle Vineyards is known for its high standards of winemaking with exceptional character and quality. Immerse yourself in the Delta history and enjoy sweeping views from the Home Ranch Deck during intimate tastings and curated flights.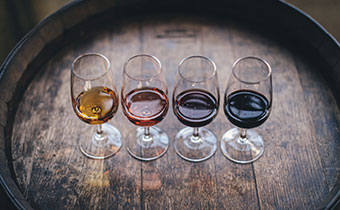 Located in the Old Sugar Mill, Elevation Ten offers a diverse selection of artisanal wines handcrafted by winemaker Marco Cappelli. Celebrating over a decade in business, expect a variety of well-balanced and drinkable wines on a historic patio.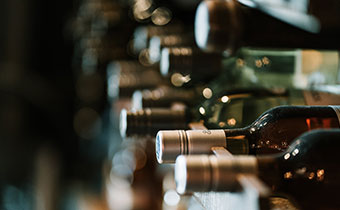 The Heringer family has been farming in the Clarksburg area since 1868. With over 20 wine grape varieties, Heringer Estates is committed to sustainable vineyard and winery practices. Sit inside the newly-renovated barn and enjoy wine pairings from a seasonal menu or drop outside for pastoral views.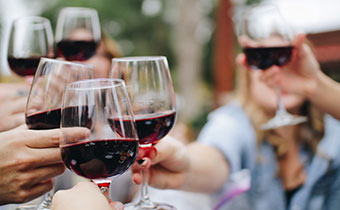 Tucked on the Sacramento River banks, Julietta Winery is a small production, family-owned and operated winery that produces a range of exceptional red and white wines with uninterrupted coastal range views and memorable sunsets.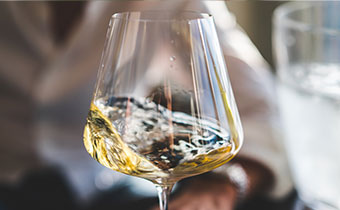 Known for its fertile soil and cool Delta breezes, Kirchhoff Estate vineyards uses dry farming techniques coupled with organic and sustainable winemaking practices to achieve its high quality wines.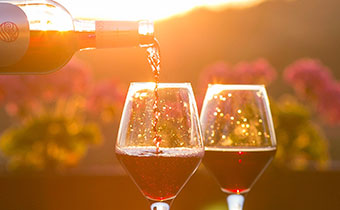 For over a century, the Scribner family has been farming their ranch along the deep soils of the Sacramento River Delta and producing estate grown and award-winning wines. Expect a meld of rustic charm, outdoor gardens and an intimate venue for receptions.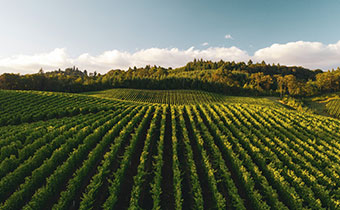 Perched on a beautiful outdoor setting just off the levee road of State Highway 160, Grand Island Vineyards, operated by the Salman family, showcases over 450 acres of vineyards producing tasty red and white wines and good old-fashioned hospitality.
Clarksburg Wine Company
Established in 2010, Clarksburg Wine Company is located in the historic confines of Old Sugar Mill and is focused on making a range of diverse handcrafted wines amid the world-class vineyards of the Clarksburg appellation.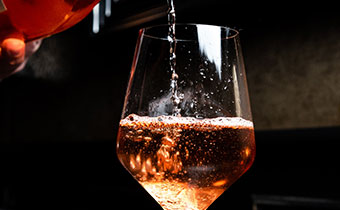 Founded by local farmers and childhood friends, farm-to-table Fellow Wines is dedicated to the local soil and fields of Clarksburg alongside producing some of the most intriguing wines of the region.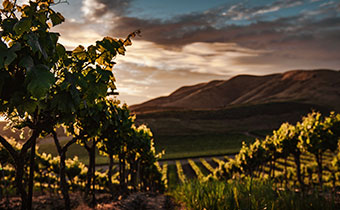 Set on rolling vineyards with landscaped outdoor seating, an old barn and small stage, Miner's Leap produces handcrafted wines and provides a place where guests can sit and relax and let time pass by.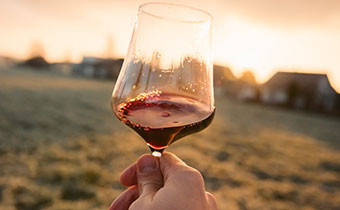 Made up of a team of 4th and 8th generation family farmers who share a passion for sustainability and approachable wine, Muddy Boot Wine likes to remind us: we're dedicated to getting our boots muddy so you don't have to.